Earthdate: January, 29 2007
Subject: Cool News

Apparently, before the scheduled date, the Skywarp and Ultra Magnus two pack have been released at Target. If you are looking for him, you can start hunting now. If you can't find it check the DPCI Numbers: 087-06-1191. My understanding is, Target should have it in their stock room if it is not already on the floor. If they do, they may very well bring it out for you.
I would like to thank Thunderscream for picking up the two pack for me. They will be arriving within the next 10 days or so. *glee* So I no longer need anyone to find him.
In Transformers News



I will say that over the past few weeks, I have seen more and more strange Transformers related toys.

Plushy Transformers interest me, I have always wanted one.
Optismash Prime (Mr. Potato head Prime) Cracks me up, it seems rather wrong.
Nike Running Shoes Megatron and Convoy (by Takara) Primus help us all if Starscream is created in anything remotely similar.
Soundwave MP3 Player - This is a wickedly cool idea. With today's technology it is great that they have created a functional transformer toy. Well done!


These are a few things that have had information released somewhere on the net.

I have seen photos of the Movie Starscream toy. He is a lot bigger than I have thought and I have also seen pictures of Movie Battler Starscream. I am sure this is but a sampling of many things to come over the next few months.

Out side of Transformers new, more website related. I am getting hold of Dreamweaver, which is a web page design program I am hoping to use that to create some websites for NRSmedia as well as possibly re-write my own website. It depends on how quickly I take to it.



In The Forum
In forum News.... Come now people, the turnout for the contest was a little less than wonderful. Better luck next time I hope. I have taken the entries and put them up for vote. Please and thank you.
In Fan Art
I finally completed the 20 Years of Starscream colour work I have been doing for over 2 weeks. It basically is why I have all but disappeared from the net lately.
Anyway, until another entry...
- Sunstar
Earthdate: January, 19 2007
Subject: New Additions!

Well with Big Bad Toy Store getting their titanium Starscream and Classics Ramjet in; I can be quite hopeful that mine will be in at Golden Age Toys shortly. Just a note on Ramjet, he's a wickedly cool retool of Starscream and I really like the severity of his expression. Well done!
I have been quiet the past week or so, that is because I have been working on something that is taking a long time and is a huge effort. This means I have been short of single minded in working on it so, talking on MSN, playing HMW or posting on message boards have almost halted. I am around, but in the evenings, that's when I am working on that project and I am not going to respond fast or get into anything in depth.
In Starscream's Shrine
Well the new additions are... parts for my G2 Starscream. All he needs now is, One missile(should have 3), one left tail stabiliser and the orange sound box. I currently have a G2 Ramjet's sound maker, but I have no idea if it works. So far, So good. I am pleased with that.
Also I am pleased to show off my newly acquired Attacktix Starscream. He's an "ultra rare" chase figure with the chrome base. I am not too sure on how rare "ultra rare" is, but that is what I have been told. He is a fine shiny example of my Starscream geekiness.
In Sunstar's Hands
Well, I have decided today that I am collecting the infiltration and escalation comic series. So... to work my way sort of backwards... I have picked up Infiltration 4, 5 and 6. They had the cool Starscream covers so I thought, what the hell.... all I can say really is.. ouch...poor Starscream. I will pop them into the site as soon as I get scans made of them. This means I am going to be out looking for Volumes 0 - 4 as soon as I can and pick up the Escalation volumes too... Yeah, I love TF comics!
Anyway, that's it for today...
- Sunstar
Earthdate: January, 11 2007
Subject: Forum Contest!

Sunstar's Seeker Sanctuary Message board design a logo contest.
Hey, we here Sunstar's Seeker Sanctuary have decided to have a contest for creating a logo for the default forum Skin (the black one). This contest idea was spawned by Phoenix.
What does Sunstar's Seeker Sanctuary make you think of?
The rules are, hopefully, simple. Design a logo in the given template. The Cyan areas of the template are classed as transparent and will be made transparent. Please keep the logo within the bounds of the border and it must be in keeping with the board and it's general theme.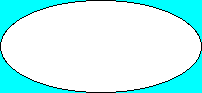 The border colour can be any colour you want, but we made it black as it was easier at the time.
The file has to remain as a gif file so it will be 256 colours or less. If there are transparent area's in the logo just colour them cyan. We can make it transparent later.
Remember this is a PG 13 Message board and we have the right to refuse any entries for whatever reason that we consider inappropriate. This also means no slash.
Length of contest: 2 weeks from date of this post. That makes it January 25 2007, which is a Thursday, as the done by date. There will be NO extensions.
Who can enter: All registered Seeker Sanctuary members, Moderators and Administrators. Board owner excluded.
How many entries: 1 per person
Image size: Must fit in given template
Image format: Gif only
Who can Vote: ALL registered members via forum poll. Board owner included.
Length of vote: Undetermined at present. Will be announced at contest end.
* Valid entries must have a valid link. broken links are considered void entries.
* Entries my not be changed after contest is closed.
* Post all entries in this thread at the Seeker Sanctuary.
Materials that can be used:

Drawings
CG art
Screen captures
Pixel Art.

* Please note that drawings and pixel art must be of your own creation. we cannot host logos that contain drawings and pixel icons created by others unless they themselves can give us their permission to use it. If in Question PM Starscream, Phoenix or Thunderscream
* By entering this contest you are giving us permission to use your logo.
As this is an experimental contest, the winner will get their logo used on the default skin for up to three months.
If there are any questions or concerns Please contact Starscream, Phoenix or Thunderscream.
Future contests will be discussed and possible prizes as well.
This contest will also be announced on Sunstar's Seeker Sanctuary front page and Sunstar's Deviantart Journal.
And remember, turn sigs off.
In Fan Art
Just a small entry added today, which was a spur of the moment thingy. On Seibertron.com they had an unofficial Motivational poster contest. I felt that I would enter one of my own. I chose a Freedom is the right of all Sentient beings as my quote and Soaring at Sunset as my image to represent it. I think I got my meaning across nicely.
In Other News
There are a few tidbits of information that hopefully are useful. First of all, Attacktix is releasing series two which will include a energon styled, G1 coloured Starscream in jet mode. I will have to keep an optic peeled for it and the chase figure of it. I am not sure how rare the series two Starscream but I will be sure to find one.
Also the Skywarp and Ultra Magnus Target exclusive will be released to the stores on February 4th. So if you are looking for it for me EMAIL ME and make sure that someone has not already picked it up...Please!!! I do not want to find out there have been a few people hunting and picked it up.
There also seems to be a number of movie toys being released....wonderful... I am not sure what I am going do do in regards to all those Starscreams. Movie Starscream is not my...most favourite incarnation of that character. But as I am technically a collector, I should have a few examples. So there will be an entry in Starscream Generations that include the move Starscream regardless of my personal feelings or bias.
And before I forget. I have noticed in my Big Bad Toy Store News, that the Titanium Starscream and Classics Ramjet will be arriving there within the next ten days, give or take. I have ordered from a different supplier but I am confident that my orders of those two transformers will arrive soon.
So this is all good news!
Anyway, until later
- Sunstar
Earthdate: January, 06 2007
Subject: Ring in the New Year

Happy New Year!
Well, here we are at the start of yet another new year. What I will make of this new year is really uncertain. I hope to get somethings sold on ebay very soon. With that said I have posted thing in the right hand side for ebay. I will probably take it out when it is not being used, but for now, I have it there while I mess around.
Speaking of ebay, such an evil place...
I picked up the parts for G2 Starscream, I think all I am currently missing now are one tail horizontal stabiliser, one missile (need three total) and the orange voice box thing. I currently have a purple voice box for Starscream which in actual fact, belongs to G2 Ramjet. As soon as G2 Starscream has his parts, I will post an updated picture of him.
Also on ebay, I have picked up a chrome based Attacktix Starscream. Apparently he is an "ultra rare" chase figure. Not sure how true that is, but it is neat to get a chase figure in any event as I currently do not have one in my collection. If anyone has more information on this particular figure please contact me so I may made amends to my Starscream generations.
In Fanart
This is not really fan art, but lack of a better plan I place it in fan arts. It is more of a creative work, or better yet, a soap recipe of sorts. To explain this better, I should touch on the fact that Unicorn Cottage Company, which this site's domain is called, is technically the name of my home business. One that, for some reason, I just never could get to take off. What I originally was going to do was make and sell soap and I make soap well.
This soap will need to cure for 6 weeks, but when they are ready, I will be selling them at $2.75 USD per bar with a better price for 3 or more bar purchases plus shipping and handling.
So that is about it for now, just watch out for future ebay auctions and soap. Just note, I tend to sell weird things on ebay.
Until later,
- Sunstar